Environ® Skincare
Complete Anti-Pollution Spritz • 50ml
Hydroxy Acid Sebu-Lac Lotion is a non-oily lotion formulated to combat the signs of breakouts and to assist in improving the texture and tone of breakout-prone skin. Containing a special combination of Lactic Acid exfoliators and moisturisers, it leaves skin feeling softer, smoother and more balanced.
Regular use helps to improve your skin's overall tone and texture
Leaves the skin feeling softer, smoother and more balanced
Re-energies the appearance of dull skin so that it looks visibly improved and more radiant
Speeds up the appearance of skin renewal, leaving it looking smooth and refreshed
Suitable for oily, breakout-prone and congested skin
Scientifically Proven
Cutting Edge Technology
YOUR SKIN REBORN BEAUTIFUL
*Warning: This product contains an Alpha Hydroxy Acid (AHA) that may increase your skin's sensitivity to the sun and particularly the possibility of sunburn. Use a sunscreen, wear protective clothing, and limit sun exposure while using this product and for a week afterwards.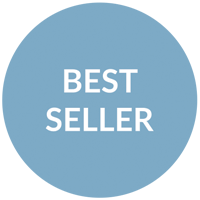 £35.00